Its been rather quiet in the
Dandelions and Kisses
household this week, not much has happened really.
Lola-Rose broke up for the
Easter holidays,
Elijah learnt to spin round and walk backwards to his amusement
(not to mine, he has gained two new bumps to the head)
Lola-Rose wanted to have a fancy tea party and get all dressed up like a Princess. We had tea in great nanna's tea cups and saucers with home made biscuits.
Elijah walked to the shop the whole way
(the longest he has walked bless his little cotton socks, boy did he sleep that night)
and turned 14 months.
We watched both My girl movies as well as the weeks normal selections of Toy Story, Dumbo and Bambi.
Started reading Gone With The Wind..... again!
(who knows how many times it is now)
Daddy took Lola-Rose

fairy

hunting to no prevail
.
Played in the garden a great deal due to lovely weather, stopped Elijah from eating a worm to Lola's horror.
Lola-Rose and Daddy finished reading Harry Potter and the Goblet of Fire.
And today we planted lots of

flowers and bulbs

in the garden including a "

magic beanstalk"

.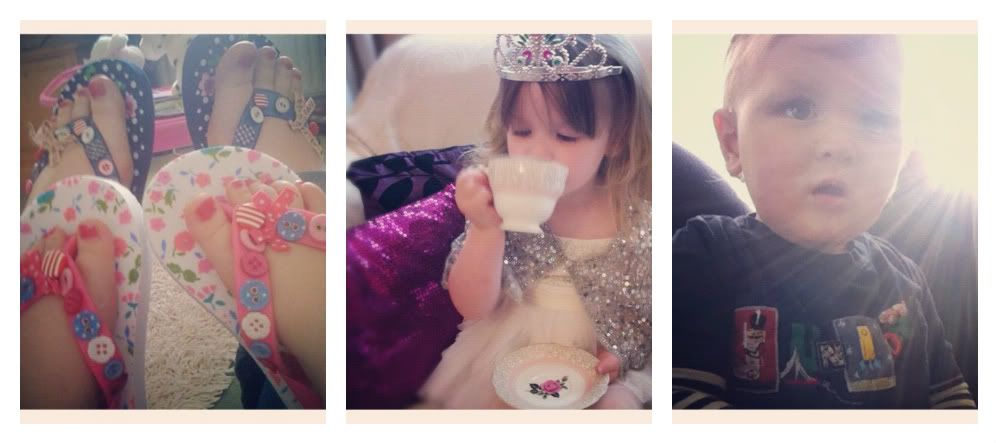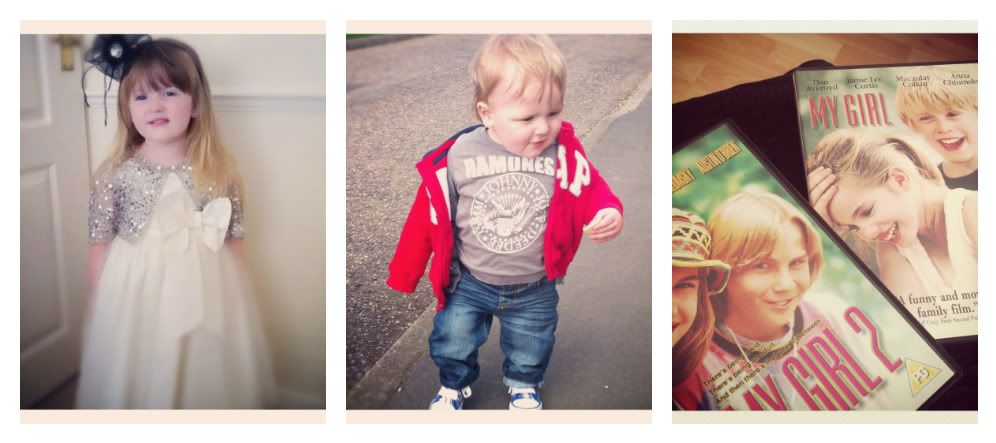 Lola-Rose outfit - Dress - Next. Sequinned Shrug - Monsoon. Headband - Accessorize
Elijah outfit - Jeans - Baker Boy. T-shirt - H&M. Hoody - Gap. Shoes - Converse.
All worn out after a busy day playing and planting bulbs in the garden.